Sustainability Commitment
Sustaining the Source
The Alaska fishery accounts for 95% of all commercially caught salmon in the U.S. and supplies nearly 80% of the world's supply of King, Sockeye, and Coho Salmon species,* as well significant volumes of the world's keta (chum) and pink salmon.
Sustaining this vital and important food resource is the responsibility of fisheries, seafood companies, scientists, conservation groups and consumers. As a seafood company whose success depends on the sustained abundance of commercial fishery resources, E&E Foods, Inc. actively participates in the protection of our marine environment.
E&E Foods, Inc. and each of our subsidiaries, is a Marine Stewardship Council (MSC) certified supplier, which ensures that our Alaska salmon, black cod, Pacific cod, pollock, and halibut products can be traced back to a sustainable fishery.
These independent, third-party certifications of the major Alaska commercial fisheries is directly based on the respected United Nations Food and Agriculture Organization (FAO) Code of Conduct for Responsible Fisheries (Code) and the FAO Guidelines for the Ecolabelling of Fish and Fishery Products from Marine Capture Fisheries (Guidelines) – both recognized around the globe as the best criteria for responsible fisheries management.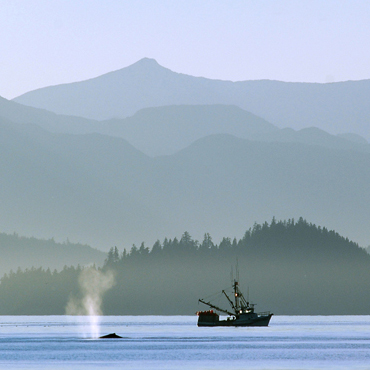 Photo courtesy of ASMI